BLACK OPS
THE BEST FOR A REASON
The BlackOps Suspension System is a direct bolt on replacement for most bungee applications which consists of two internally sprung dampers to suspend the aircraft. They contain a separated air over oil design and a tuned damping piston to control the oscillations of the spring during aircraft taxi, takeoff, and landing.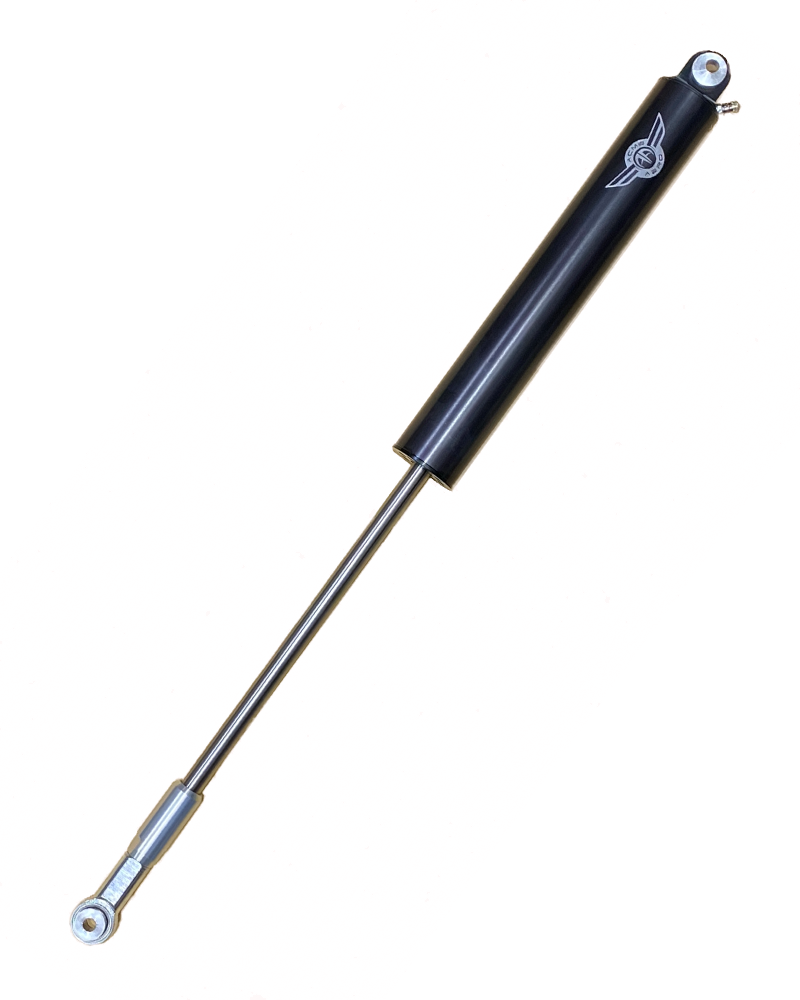 The piston is tuned by a stack of shims with variable thicknesses and diameters which yield the desired damping values. The spring and damping components are contained in a 6061-T6 seamless tube and hard anodized to protect against abrasive environmental conditions. The Upper mount is 4140 heat treated steel, to withstand the high tensile forces and coated with a zinc rust preventative. The lower shaft and mount are constructed of hardened stainless steel. The damping spring varies based on gross weight and the damper is pressurized to 250psi to prevent fluid cavitation and ensure proper operation.
The design of the BlackOps renders ride height controlled with an internal spring. Based on the mission profile of the aircraft supported, fail-safes were incorporated to ensure that if something catastrophic were to happen and a complete loss of nitrogen and oil occurred there would be no loss in ride height. If a complete loss of nitrogen and oil were to occer, the BlackOps simply turn into a die spring at that point. The aircraft retains the ability to take off and land with only a loss of damping.
BlackOps are built custom per application. Spring rate, valving, and shaft length vary based on gross weight and geometry. The lower connection point utilizes a heim joint with a machined bushing to overcome any misalignment. The attachment point at the cabane-v utilizes an eccentric bushing to overcome any clearance issues in the cabane-v design.
All parts and materials used for the BlackOps are 100% American sourced and made. All anodizing, heat treating, and zinc plating is done locally in North Carolina.
BLACK OPS
PRODUCT SPECS & FEATURES
BlackOps Suspension System features:
6061 aircraft grade aluminum shock body

Hybrid stainless steel shaft construction

Fully customizable for many platforms and gross weights

Stainless steel and aluminum internal components

Anodized aluminum parts for added corrosion resistance

Total system weight 14 lbs.

Triple internal fail-safe stops for safety

100% serviceability

Limited lifetime warranty

Tested to endure 5,500 lbs in compression

Tested to endure 22,000 lbs. straight line pull

.5" lower heim attachment with 17,500 lb tensile strength

Made in the USA by Veterans with materials sourced in the USA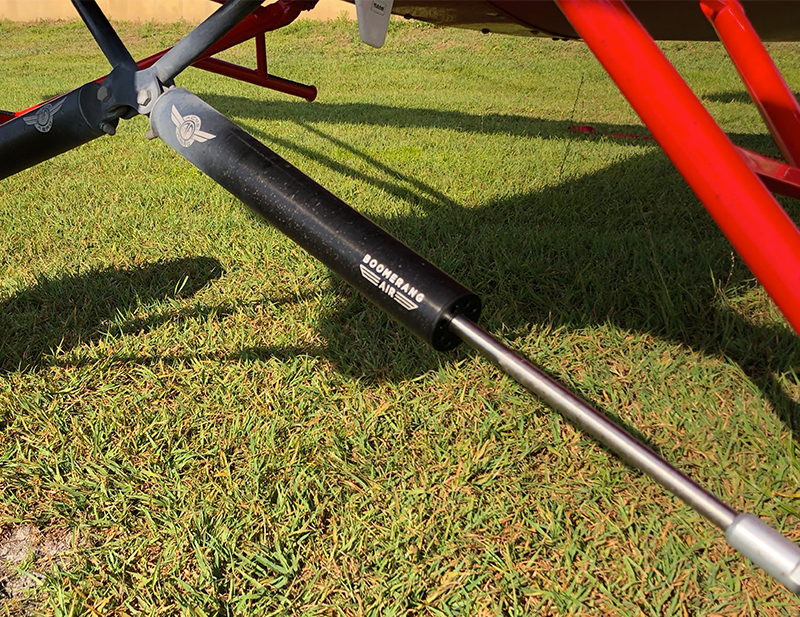 BLACK OPS
RESOURCES & MANUALS