STINGER
TAIL WHEEL SUSPENSION FOR ALL TERRAIN
Made completely in the United States, the Stinger is unlike any tail wheel suspension ever introduced. Made from 7075/6061 billet aluminum and tested to exceed the highest industry standards, the Stinger is the first and only rear suspension in the light aircraft industry with three-way adjustability for caster, camber, and height. The Stinger features a scaled-down version of Acme's Black Ops shock with a separator piston and springs.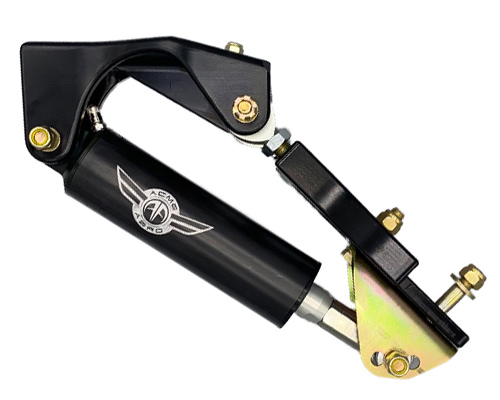 Unlike any other rear suspension product on the market the Stinger has the ability to set camber. If an aircraft has an off-set mount welded to its tail, the Stinger allows camber adjustments through the adjustment of heim joints. Each joint can be made longer or shorter to adjust camber side-to-side without having to cut or re-weld the mount.
The Stinger has already been put to the test by the aviation industry's foremost authority in short-takeoff-and-landing (STOL) aviation, 2018 Valdez STOL record holder Toby Ashley, who has sung the product's praises since first installing it on his aircraft earlier this year. "The Stinger is just plain awesome," said Ashley. "I was able to drop the plane from seven feet up, locked up the brakes and the tail just fell down and stayed down. There was no shimmy or bounce whatsoever. Having triple adjustability is a game changer. The guys at Acme are on top of their game in the suspension industry and the Stinger is another groundbreaking product that these guys have developed."
In addition to having its aluminum components anodized to resist corrosion, the Stinger also includes stainless steel shaft construction and internal components. While the Stinger is constructed to withstand the toughest STOL conditions, the Stinger is also lighter than an OEM spring while allowing for infinite adjustability on rate and damping.
BLACK OPS
PRODUCT SPECS & FEATURES
Stinger Tail Wheel Suspension System features:
Manufactured in the USA with USA-sourced materials

Adjustable camber and caster

Angle of attack adjustable

Anodized 7075/6061 construction

Stainless steel and aluminum internal components

Stainless steel shaft construction

Infinite valving and spring combinations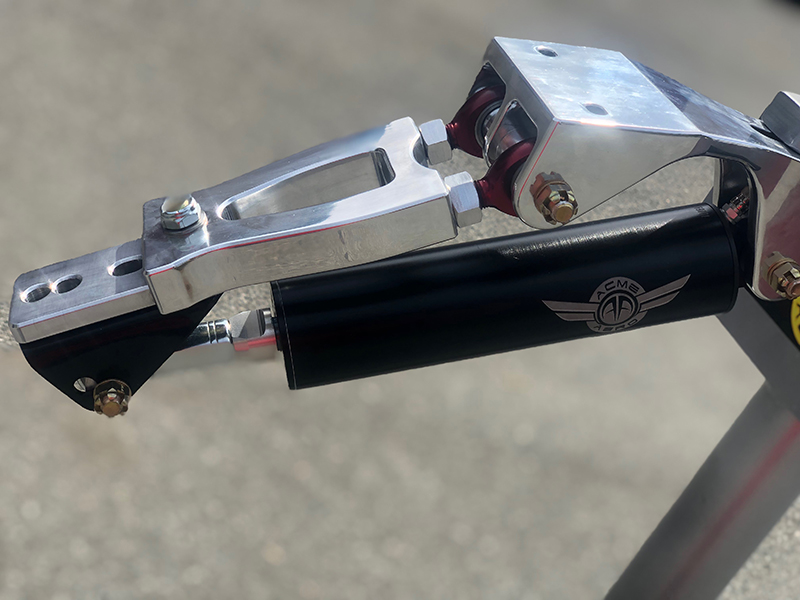 STINGER
RESOURCES & MANUALS